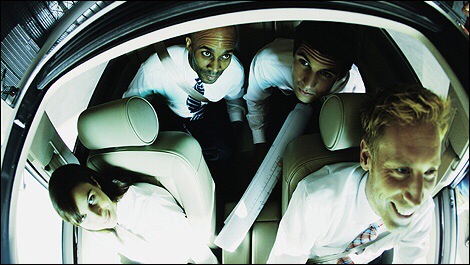 Uber is in more hot water, following a personal injury lawsuit brought against the company in March, 2014. This latest suit, brought by a female Uber passenger, alleges that a male Uber driver repeatedly fondled her while she was a passenger in the vehicle.
The driver asked her to dinner while touching her leg, but when she refused, he slowed down and meandered through residential side streets, asking for her phone number and asking why she would not go out with him. The driver repeatedly stopped the car while fondling the woman's legs, groin and breasts. He also kept telling the woman they would have sex and were going to dinner together, the suit claims. The suit further alleges the driver would not unlock the car doors or stop to let her out of the car. The woman claims she tried to get out on her own several times, but that each time the driver would start the car moving again.
The suit, filed in Cook County Illinois against the driver, accuses him of negligence, willful and wanton misconduct, battery, intentional infliction of emotional distress and false imprisonment.
Additionally, Uber itself will face a common carrier suit for failing to have adequate measures in place to prevent this type of attack. Further, the hiring, training and supervision protocol of Uber and other rideshare companies will likewise be the basis for the direct responsibility and liability of the company.
Inland Empire and Orange County residents should be concerned about their well-being whenever they choose to use Uber, Lyft or Sidecar. Uber, Lyft and Sidecar originally declared their businesses as "tech" companies and circumvented numerous local, state and federal regulations and oversight with which taxis and other common carriers have to comply. This has led to complex litigation, as more individuals are being harmed by Uber, Lyft and Sidecar drivers.
When these situations arise, it is critical to obtain experienced legal counsel to help resolve these difficult legal problems. An experienced personal injury lawyer will conduct a thorough investigation to determine all those liable for the harms caused, and ensure redress for the victim.
If you or a loved one has been harmed in any way by Uber, Lyft, Sidecar or any other ridesharing company,
Harshbarger Law can help. Please call for a free consultation (909) 793-6261.